Salesforce Audit Tools: How They Help and Where They Fall Short
Out of the box, Salesforce comes with some powerful change tracking tools. The setup audit trail and field history tracking contain a lot of information that, if you're subject to SOX or other compliance standards, your auditor will want to see.

The problem? A complex heavily customized Org can produce thousands or even tens of thousands of records a week. What's more, Salesforce only stores these records for six months. The result is that, when it's time for audit, finding what you need is incredibly time-consuming — if you can find it at all.

We designed Strongpoint to close these gaps, offering ways to track and report on changes to user access, metadata and configuration-related data. We will take a deep dive into how Strongpoint complements Salesforce's change tracking tools to make prepping for an audit up to 90% faster.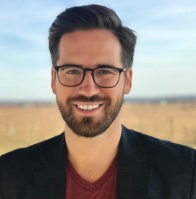 Paul Staz , VP Sales and Marketing