Ermitteln, Klassifizieren und Sichern sensibler Daten auf Ihren Dateifreigaben
About this webinar
Recorded: April 17, 2018
Sobald die GDPR-Compliance im Mai in Kraft tritt, müssen Organisationen in der Lage sein, fundierte Beweise zu liefern, dass sensible Dateien nicht exponiert sind, dass diese sich nur an dedizierten, sicheren Speicherorten befinden, mit ordnungsgemäßen Zugriffskontrollen, und dass keine nicht autorisierten Personen darauf zugreifen. In diesem Webcast zeigen Ihnen unsere Experten, wie Sie den Speicherort der sensiblen Dateienermitteln, damit Sie risikogerechte Zugriffskontrollen implementieren können, um diese Daten zu schützen:
Sie erhalten eine High-Level-Ansicht über die von Ihnen gespeicherten sensiblen Daten.
Belegen Sie die Effektivität Ihrer Datensi-cherheitskontrollen, wie dies von der GDPR und anderen Vorschriften gefordert wird.
Ermitteln Sie alle sensiblen Daten, die nicht an einem sicheren dedizierten Speicherort auf-bewahrt werden.
Erkennen Sie nicht autorisierte Aktivitäten in Verbindung mit Ihren sensiblen Daten.
Optimieren Sie regelmäßige Bescheinigungen für Zugriffsrechte auf sensible Daten.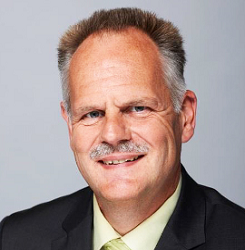 Alexander Bode,
Systems Engineer
Deep Dive: How to Reduce the Exposure of Your Critical Data
To reduce the overexposure of regulated and mission-critical data, it's not enough to understand where it resides; you also need to uncover any issues that put the data at risk and quickly remediate them. With solutions from Netwrix, you can reduce the exposure of your sensitive data by moving it to a safe location, deleting confidential pieces of content from it and more.
Join us and discover how Netwrix solutions enable you to:
Understand which data needs protection and how exposed it is
Automatically migrate overexposed data to quarantine before a breach occurs
Automatically redact sensitive content from documents
Identify and revoke excessive permissions
Increase the accuracy of your data loss prevention (DLP) tool