Ermitteln, Klassifizieren und Sichern sensibler Daten auf Ihren Dateifreigaben
About this webinar
Recorded: April 17, 2018
Sobald die GDPR-Compliance im Mai in Kraft tritt, müssen Organisationen in der Lage sein, fundierte Beweise zu liefern, dass sensible Dateien nicht exponiert sind, dass diese sich nur an dedizierten, sicheren Speicherorten befinden, mit ordnungsgemäßen Zugriffskontrollen, und dass keine nicht autorisierten Personen darauf zugreifen. In diesem Webcast zeigen Ihnen unsere Experten, wie Sie den Speicherort der sensiblen Dateienermitteln, damit Sie risikogerechte Zugriffskontrollen implementieren können, um diese Daten zu schützen:
Sie erhalten eine High-Level-Ansicht über die von Ihnen gespeicherten sensiblen Daten.
Belegen Sie die Effektivität Ihrer Datensi-cherheitskontrollen, wie dies von der GDPR und anderen Vorschriften gefordert wird.
Ermitteln Sie alle sensiblen Daten, die nicht an einem sicheren dedizierten Speicherort auf-bewahrt werden.
Erkennen Sie nicht autorisierte Aktivitäten in Verbindung mit Ihren sensiblen Daten.
Optimieren Sie regelmäßige Bescheinigungen für Zugriffsrechte auf sensible Daten.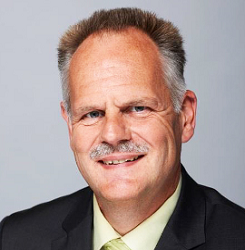 Alexander Bode,
Systems Engineer
Active Directory 101: Manage and Maintain AD Domain Services
Once you have your DCs and AD groups set up, it's time to learn how to configure security policies, maintain AD, and spot changes that could jeopardize security or availability. Watch this webinar to prepare for the second section of Exam 70-742, which is dedicated to continuous management of Active Directory.
During this session, you will learn:
Techniques for configuring service authentication and account policies
Methods for maintaining Active Directory
How to configure Active Directory in a complex enterprise environment
How to detect and investigate improper changes to your Active Directory with Netwrix Auditor