Ermitteln, Klassifizieren und Sichern sensibler Daten auf Ihren Dateifreigaben
About this webinar
Recorded: April 17, 2018
Sobald die GDPR-Compliance im Mai in Kraft tritt, müssen Organisationen in der Lage sein, fundierte Beweise zu liefern, dass sensible Dateien nicht exponiert sind, dass diese sich nur an dedizierten, sicheren Speicherorten befinden, mit ordnungsgemäßen Zugriffskontrollen, und dass keine nicht autorisierten Personen darauf zugreifen. In diesem Webcast zeigen Ihnen unsere Experten, wie Sie den Speicherort der sensiblen Dateienermitteln, damit Sie risikogerechte Zugriffskontrollen implementieren können, um diese Daten zu schützen:
Sie erhalten eine High-Level-Ansicht über die von Ihnen gespeicherten sensiblen Daten.
Belegen Sie die Effektivität Ihrer Datensi-cherheitskontrollen, wie dies von der GDPR und anderen Vorschriften gefordert wird.
Ermitteln Sie alle sensiblen Daten, die nicht an einem sicheren dedizierten Speicherort auf-bewahrt werden.
Erkennen Sie nicht autorisierte Aktivitäten in Verbindung mit Ihren sensiblen Daten.
Optimieren Sie regelmäßige Bescheinigungen für Zugriffsrechte auf sensible Daten.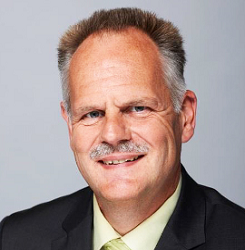 Alexander Bode,
Systems Engineer
Tips, Tools and Techniques for Overcoming Data Protection Challenges
Tighter data protection regulations have forced organizations to put data security at the top of their priority list. Join this panel of experts to discover why companies fail to ensure data security and how to avoid the same fate. They will discuss common data protection challenges: intellectual property theft, data loss, data breaches, system disruptions and compliance regulations.
Register now for a dynamic panel discussion:
Gain expert insight into tools and techniques for improving data security in your organization
Hear recommendations for how to justify investments in IT security
Get simple yet effective tips for enhancing data privacy and protection
Learn the key differences between compliance and security
Leave the event with a clear and realistic action plan for avoiding data breaches