Early Breach Detection: How to Shorten Dwell Time
About this webinar
Recorded: January 29, 2018
It's wise to assume that your IT environment will experience a breach, sooner or later. This approach helps organizations build up-to-date IT security strategies that go beyond fortifying your perimeter to focus on quickly detecting breaches and limiting their impact. How much of a difference does early detection make? According to the Ponemon Institute's "Cost of a Data Breach" study, breaches that were identified within 100 days cost an average of $5.83 million. However, when intruders were able to dwell in the IT infrastructure longer than that, the average cost shot up to $8.01 million — nearly 40% higher.
Watch our recorded webinar and learn:
How to detect abnormal user behavior that might result in data loss
How to mitigate the risk of data theft
How to minimize the damage an attacker can do
And more!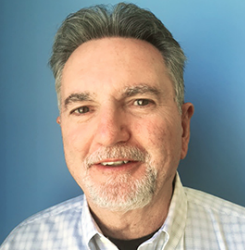 Bob Cordisco,
Systems Engineer
Deep Dive: Records Management – A New Solution to an Old Problem
Moving to digital creates the illusion that you'll automatically leave behind all the records management problems you had with paper files, from the frequent errors by users to the endless requests from auditors. Unfortunately, that is not the case — over 60% of organizations are still stuck with mostly manual approaches to retention and disposition of records.
Join our 30-minute deep dive into electronic records management:
Learn why manual records tagging is a ticket straight to lower productivity, constant frustration and higher risks
Explore ways to automate the movement of records through their lifecycle and finally get home on time
Discover how to improve the performance of your records management system and increase its ROI