Stealthbits Data Access Governance Solution Overview
Access and permissions to data are excessive and management is highly complex and error prone. The location of sensitive data is largely unknown (especially across unstructured data repositories) and is also the primary target in virtually every breach scenario. With increasing external pressures via existing and new regulations, 3rd party demands, and customer concerns, the need to gain control over data of all types has never been more dire.

A well-executed Data Access Governance (DAG) program is the solution to the problem. DAG is about making access to data exclusive. It's about limiting the number of people who have access to data - and their permissions to data - to the lowest levels possible. Stealthbits' Data Access Governance solution provides organizations with the capabilities and approaches needed to identify, secure, and maximize the value of data wherever it resides.

Watch Adam Rosen, Stealthbits' VP of Product Strategy - Data Access Governance, as he reviews the difficult data security and privacy challenges organizations face today and how Stealthbits can help.

Fill the form to watch the instant on-demand recording!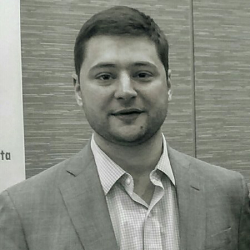 Adam Rosen, VP of Product Strategy