NETWRIX STEALTHINTERCEPT
Prevent threats from becoming breaches
Spot threats in real time and proactively block critical events with Netwrix StealthINTERCEPT
Organizations struggle to spot threats in their IT ecosystems before it's too late. Indeed, industry analyses reveal that attackers often lurk inside corporate networks for nearly a year before being discovered — and the longer it takes to spot a threat, the more costly the resulting data breach can be. Netwrix StealthINTERCEPT alerts you to suspicious or risky changes, authentications and other events in real time, so you can prevent them from turning into full-fledged breaches that land your organization in the headlines. Moreover, it empowers you to block critical events from ever happening in the first place.
Know immediately if an attacker or malicious insider is up to no good.
Detect true IT risks before they lead to security incidents, such as abuse of privileged accounts, changes to Group Policy or administrative groups, or activity indicative of intruder reconnaissance.
Lock down your most critical IT assets by blocking specific changes, authentications.
Frustrate would-be attackers by proactively preventing any changes to your most critical AD objects and data, as well as risky authentications and other requests against Active Directory.
Streamline report compilation and audit preparation.
Free yourself from the recurring nightmare of slogging through oceans of raw data. Generate reports for auditors and answer their ad‑hoc questions in minutes.
Get true security intelligence — in time to make a difference
Uncover risky activity In Active Directory
Tired of digging through scattered, incomplete and cryptic native logs? Capture all crucial events in your AD and take advantage of centralized event storage, search and analytics to promptly spot unauthorized changes or access.
Catch suspicious authentication events
Root out malicious actors and rogue applications before they compromise your security by detecting the use of weak encryption or protocols and other suspicious authentication activity in real time.
Block the riskiest actions
Slam the door shut on bad actors by proactively blocking changes or access to your most sensitive data and AD objects, including vital Group Policy objects (GPOs) and powerful security groups.
Get alerted to threats
Know right away about activity that might put your organization's security at risk. Easily set up alerts using flexible parameters and be notified about the events you deem critical in real time.
Accelerate investigations and harden security
Easily analyze detailed event information in context, and use this actionable information to both address the situation at hand and remediate gaps in your security posture.
Simplify compliance
Slash the time spent on audit preparation with a wide variety of compliance reports aligned with common standards. During audits, answer ad-hoc questions in minutes.
Power up your SIEM, UBA and other software
Make the most of your investment in SIEM, UBA and other security platforms with direct, certified integration that feeds them comprehensive, properly formatted event data in real time.
Extend the platform as you see fit
Netwrix StealthINTERCEPT is powerful right out of the box, but expert users can save even more time and add advanced actions using the easy automation and scripting functionality provided by PowerShell, Visual Basic and C#.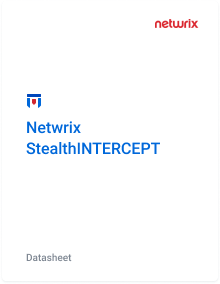 Netwrix StealthINTERCEPT
Learn how Netwrix solutions can help identify threats in real time and proactively block critical violations.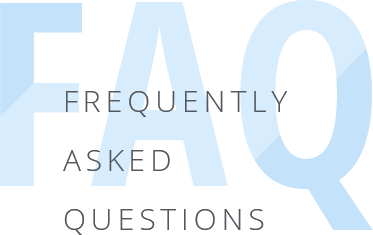 How does Netwrix StealthINTERCEPT differ from native tools?
Noisy, incomplete and cryptic native logs are no match for modern threats, and native logging can bog down system performance and fill up your storage. Netwrix StealthINTERCEPT doesn't rely on native logs. Instead, it collects event details at the source to deliver better data, faster and more efficiently.
What attacks can Netwrix StealthINTERCEPT detect?
The software can identify authentication-based and file system attacks, abuse of privileged accounts, critical changes made to the IT environment, activity indicative of intruder reconnaissance, and much more. Specific threats include attempts to inject malicious code into the LSASS process (such as Skeleton Key malware), Windows SSP injection attacks and DCSync attacks.
Is Netwrix StealthINTERCEPT secure?
Yes. In fact, Netwrix StealthINTERCEPT offers role-based access control (RBAC) that makes it easy to ensure that exactly the right people have the right level of access to the platform's capabilities and data, including administrators, auditors and other appropriate users.
What if I have a question or run into a problem?
Don't worry! In case of non-technical questions about our products, simply contact your account manager. For technical issues, reach out to our U.S.-based customer support team, which has earned a solid 97% satisfaction rate.