SysAdmin Magazine April 2016:
Wrestle Your SIEM Data Like a Pro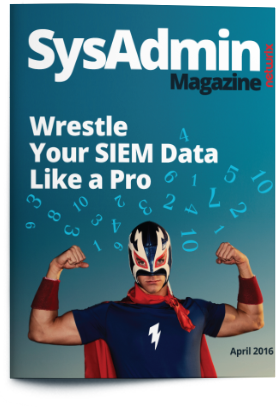 Security information and event management (SIEM) is a major priority for large companies. It's a reporting process that provides a holistic view of the health of an organization's IT security as well as important details for various kinds of compliance regulations. In current issue of SysAdmin Magazine we discuss how to overcome SIEM limitations in order to add more value to SIEM reports and make it easier for IT pros to pass compliance audits.
Content in this issue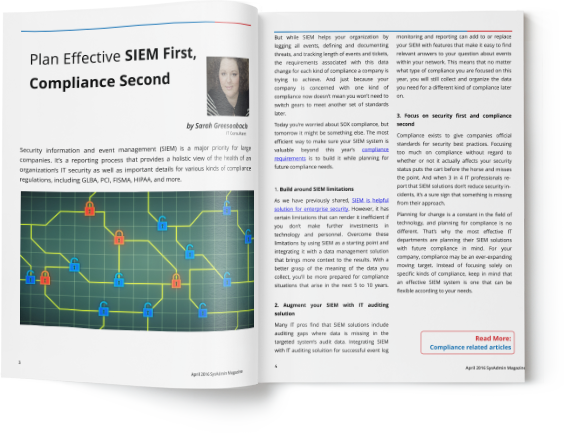 Articles: Ways to overcome SIEM limitations and organize SIEM data for passing compliance audits
Infographics: SIEM Efficiency Survey 2016
Tech Guide: Setting up account lockout policies
How-to: Detecting who deleted a GPO