SysAdmin Magazine August 2016:
Help! Ransomware Attack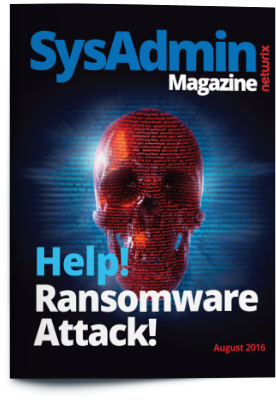 Ransomware is everywhere — that insidious threat that encrypts your precious documents and other files and holds them hostage until you pay a substantial sum to an anonymous third party. Here is the special edition of SysAdmin Magazine that will be your handy guide in fighting against ransomware attacks.
Content in this issue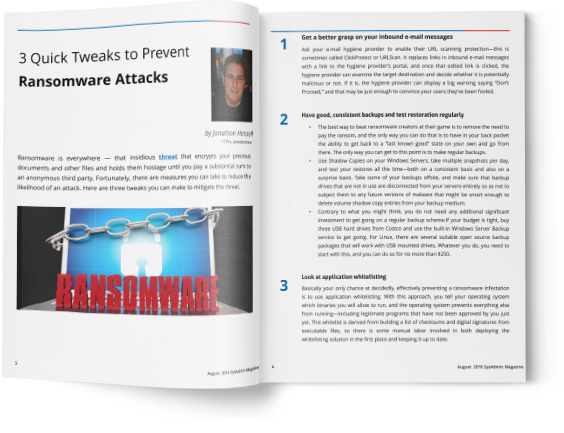 Quick Tweaks to Prevent Ransomware Attacks
Ransomware protection Using FSRM and PowerShell
Ransomware Survival Guide: Defending Against Crypto-Ransomware 

Free Tool of the Month: Account Lockout Examiner