SysAdmin Magazine
Let's Talk Security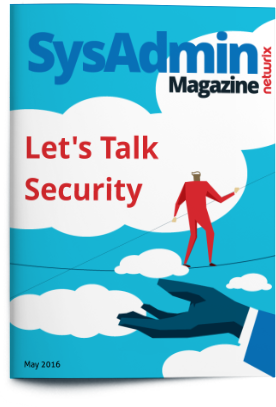 According to the 2015 Cloud Security Survey, the hybrid cloud is the most widely used cloud computing deployment model. However, the majority of companies think that the adoption of the cloud is unsafe, because it lacks visibility into user activities. This can increase the risk of unauthorized access to sensitive data, data breaches and account hijacking.
While attackers continue to evolve their techniques, the IT community more than ever needs to raise awareness about major security issues and the best practices to tackle cyber threats. In this issue of SysAdmin Magazine, we talk about advanced techniques that help enhance organization's IT security both on premises and in the cloud.
Content in this issue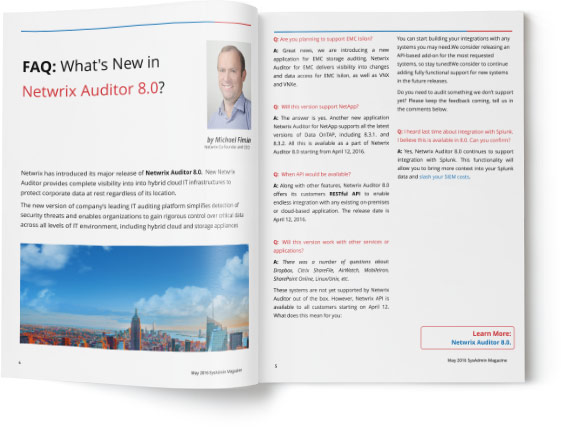 IT news: Introducing Netwrix Auditor 8.0
Articles: Cloud security breaches and security awareness in organization
Exchange best practices: Detect non-owner mailbox access
Tech guide: Group policy for password monitoring
Free tool of the month
SysAdmin Magazine is and will always be free. Download your copy and we'll subscribe you to receive all future editions!