SysAdmin Magazine
Visibility: Key to IT Security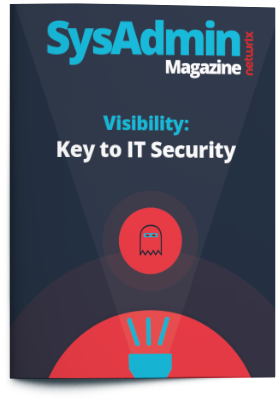 Network visibility is the key thing that helps companies prevent insider threats, data breaches, operational downtime, noncompliance, etc. For this edition of SysAdmin Magazine, we have gathered handy visibility tips that are meant to help administrators improve IT environment security in their organization.
Content in this issue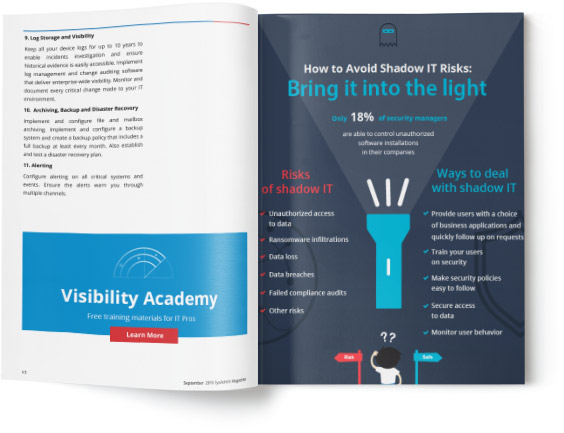 3 visibility tips from IT experts
Infographics: How to avoid shadow IT risks
7 Ransomware Myths Busted
Tool of the month: Change Notifier for File Server
SysAdmin Magazine is and will always be free. Download your copy and we'll subscribe you to receive all future editions!