SysAdmin Magazine
Why GDPR Won't Kill You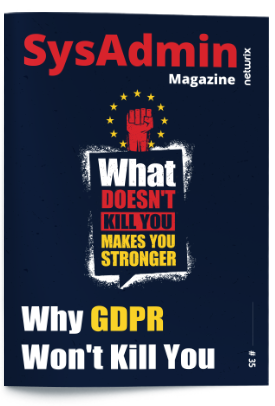 GDPR is a four-letter word that has been evoking fear and panic for months now. Isn't it about time to compose yourself and look into the benefits you can gain from complying with the regulation? In this special edition of SysAdmin Magazine, we cover the most critical information about the GDPR to prove that it's not your enemy, but an opportunity to excel.
Content in this issue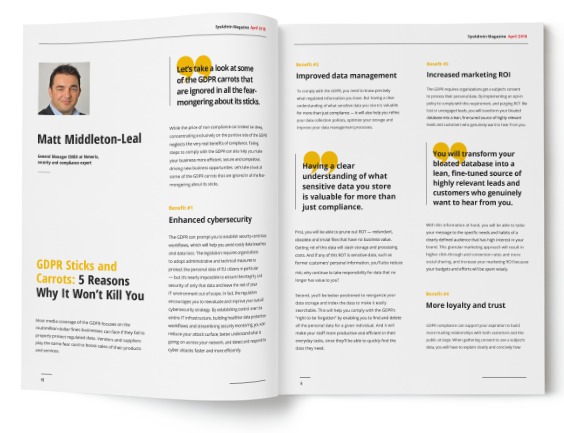 What is GDPR: 10 frequently asked questions
5 reasons why GDPR will make you stronger
How to: 3 steps to comply with Article 25 §2 of the GDPR
Recorded Webinar Series: Achieve and maintain compliance with the GDPR
SysAdmin Magazine is and will always be free. Download your copy and we'll subscribe you to receive all future editions!