SysAdmin Magazine
Secure Password Management: Best Practices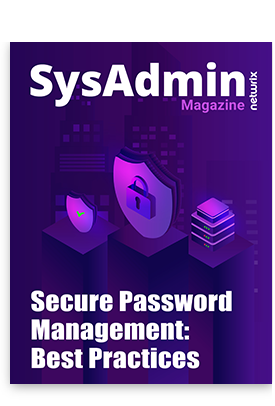 Even as more advanced forms of authentication, such as biometrics, are being adopted, passwords continue to be widely used — and therefore remain a top target for hackers. That's why it's vital to ensure that everyone in your organization uses strong, unique passwords and manages them properly.
In this issue of Sysadmin Magazine, we share key best practices for password management to help you defend your corporate credentials against compromise and misuse. While passwords will never be 100% foolproof, these strategies will enable you to make it much more difficult for adversaries to gain access to your sensitive information and systems.
Content in this issue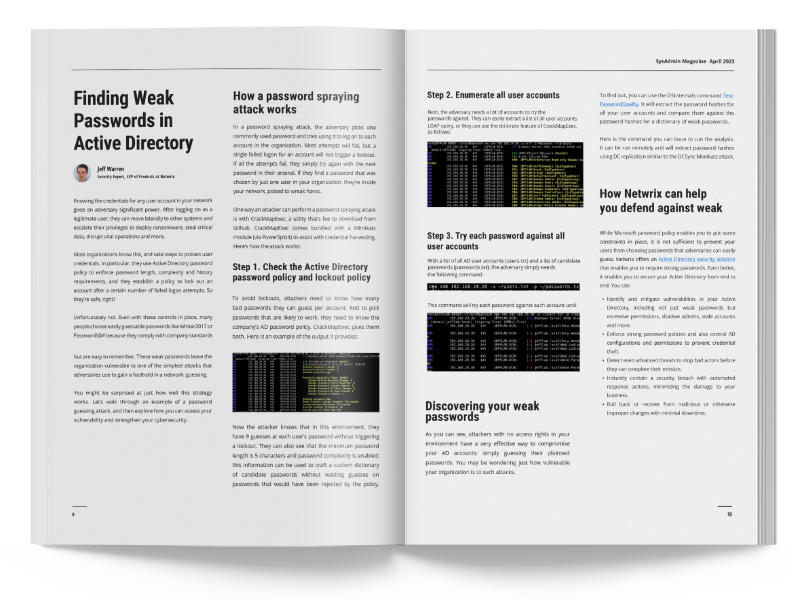 Tips for better password management
Finding weak passwords in Active Directory
NIST password guidelines
SysAdmin Magazine is and will always be free. Download your copy and we'll subscribe you to receive all future editions!