SysAdmin Magazine
Data Breaches: A Lesson to Learn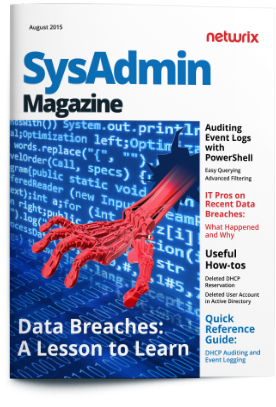 Every industry is prone to breaches, but the most vulnerable are the ones whose databases contain private information of millions of individuals: organizations in the healthcare, banking, educational and governmental fields are most commonly subjected to an attack. Read this issue of SysAdmin Magazine, which is focused on the latest data breaches and give some thought to expert advice on precaution processes like auditing and monitoring.
Content in this issue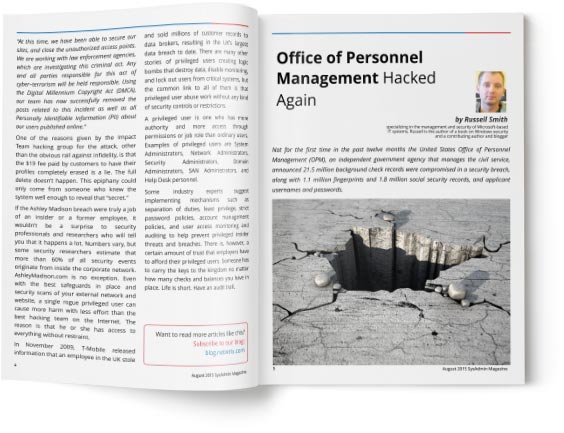 Lastest data breaches and its' causes
PowerShell scripting for event logs filtering and querying
Native auditing of DHCP server
How-tos about deletions of DHCP reservations and AD user accounts
SysAdmin Magazine is and will always be free. Download your copy and we'll subscribe you to receive all future editions!