SysAdmin Magazine
Hardening Windows Server Security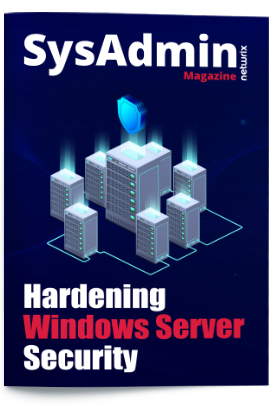 It's time to face a harsh truth of IT life: Your network is almost certainly going to be breached. Best practices now recommend adopting an "assume breach" strategy for as the way to reduce security risks to your environment. Accordingly, the August edition of Sysadmin Magazine focuses on Windows Server security, detailing a mix of new and time-tested techniques to help you protect against, detect and respond to threats in your Windows Server environment.
Content in this issue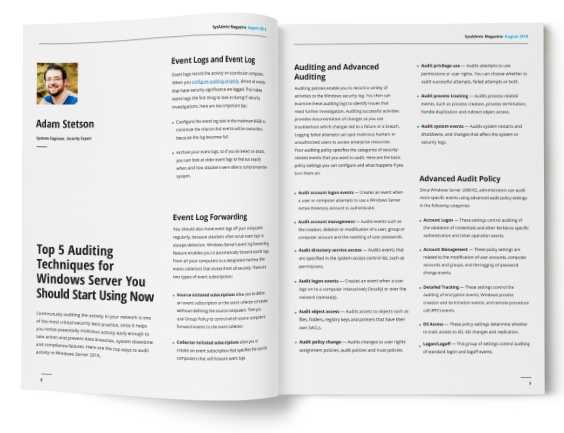 Hackers, go away! 5 ways to protect credentials in Windows Server
Top 5 auditing techniques for Windows Server you should start using now
3 key Hyper-V security features in Windows Server
Webinar: Top 12 events to monitor in the Windows Server security log
SysAdmin Magazine is and will always be free. Download your copy and we'll subscribe you to receive all future editions!