SysAdmin Magazine
Privileged Identity Management Guide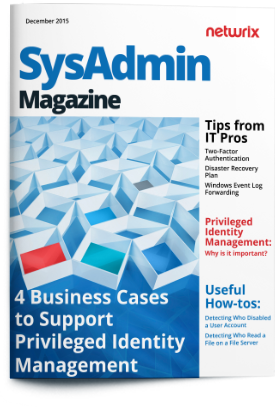 According to the latest Verizon Data Breach Investigations Report, 55% of insider threats are caused by privilege misuse. Employees may use entrusted privileges with a malicious intent, putting the organization at risk of financial and reputational losses. This is why privileged identity management (PIM) should not be neglected when establishing a company's security policy. Read about the importance of PIM and learn about four business reasons to deploy it.
Content in this issue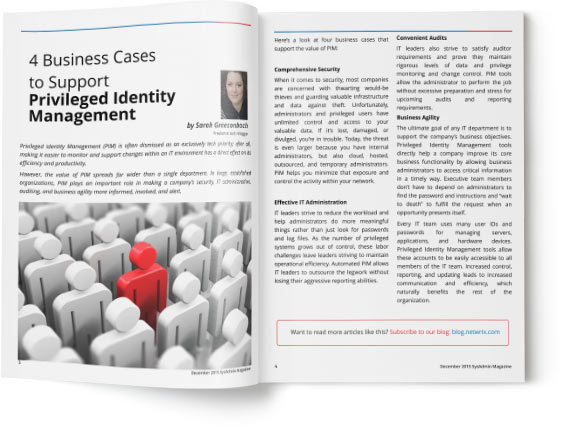 4 Business Cases to Support Privileged Identnity Management
Importance of two-factor authentication, tips for creating disaster recovery plan and guide on event log forwarding
How-to's for IT pros: detecting disabled user deletions, detecting who read a file on file server
SysAdmin Magazine is and will always be free. Download your copy and we'll subscribe you to receive all future editions!