SysAdmin Magazine
Best of 2016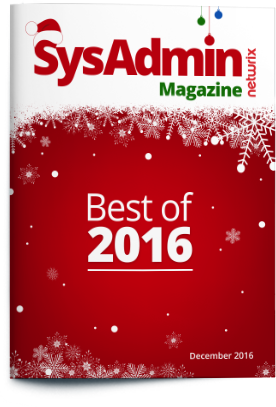 In the December issue of SysAdmin Magazine you'll find the best articles of 2016. From data security to ransomware and cloud adoption - only the hottest topics of this year collected in one edition.
Content in this issue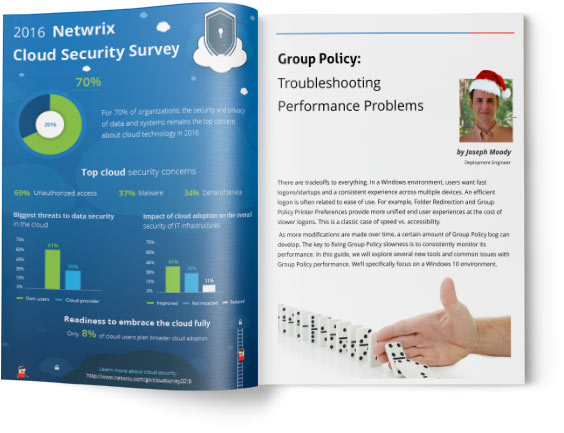 AD and Exchange Security Best Practices
Research Lab: 2016 Cloud Security Report
Defending Against Crypto-Ransomware Guide
Top Security Freeware Tools for SysAdmins
SysAdmin Magazine is and will always be free. Download your copy and we'll subscribe you to receive all future editions!