SysAdmin Magazine
Best of 2017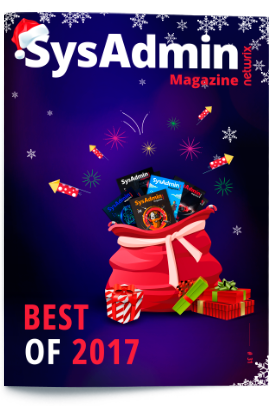 Worried that you made it onto Santa's naughty sysadmins list and won't get any gifts for Christmas? We've got you covered! The Best of 2017 edition highlights the hottest topics of this year. This is a perfect gift that you can download and make yours—no matter how nice or naughty you've been.
Content in this issue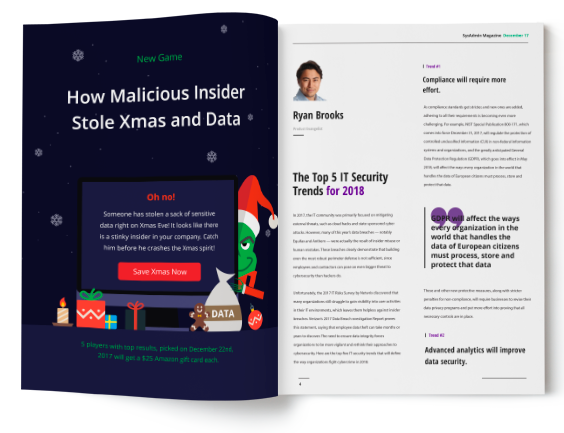 The Top 5 IT Security Trends for 2018
New Game: Save Xmas and Data!
Research Lab: Top IT Risks 2017
Top 5 Free Tools for File Permissions Reporting
SysAdmin Magazine is and will always be free. Download your copy and we'll subscribe you to receive all future editions!