SysAdmin Magazine
Best of 2018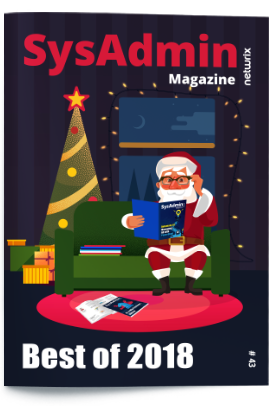 Wondering if Santa and his elves have prepared something special for you this Christmas? Let's face it — those guys probably don't even exist. Luckily, you don't have rely on North Pole bureaucracy to get the gift you deserve this holiday season. Click the link below and take what is rightfully yours: the "Best of 2018" edition of SysAdmin Magazine. Packed full with the hottest topics of the year, including the best free tools, the most valuable IT certifications and the scariest cyber attacks, it's the perfect sysadmin reading, and it's ready and waiting for you!
Content in this issue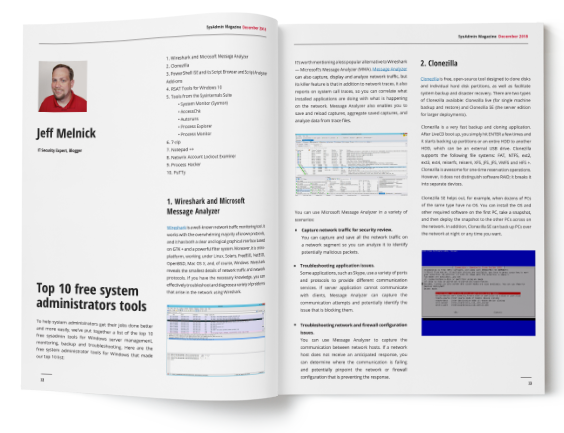 Top 10 most common types of cyber attacks
The best system administrator certifications
Top 10 free system administrators tools
How to perform IT risk assessment
SysAdmin Magazine is and will always be free. Download your copy and we'll subscribe you to receive all future editions!