SysAdmin Magazine
Data Security Challenges for IT Pros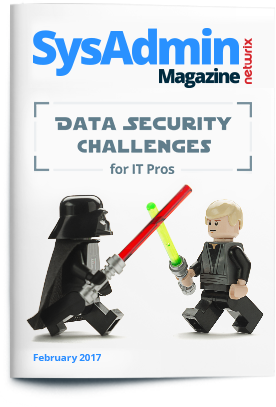 To secure your sensitive data you need to prevent it from unauthorized access, accidental or intentional destruction, or getting compromised. The February issue of SysAdmin Magazine provides you with a number of solutions that you can use for a more effective data security strategy.
Content in this issue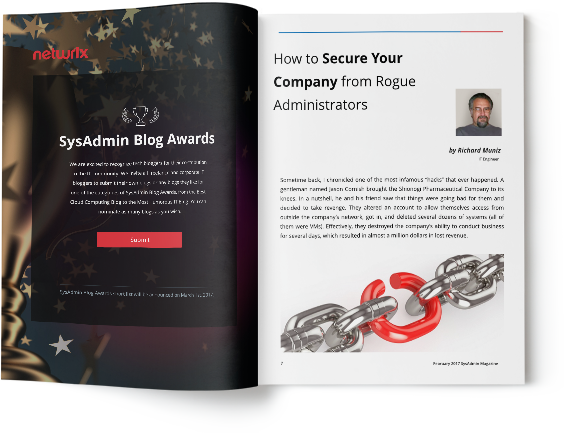 UBA Best Practices and Data Security Tips
Survival Heads-Ups to Protect Data Against CryptoLocker
Introducing SysAdmin Blog Awards
How-to Uncover Deletions of DNS Records & Free Bulk Password Reset Tool
SysAdmin Magazine is and will always be free. Download your copy and we'll subscribe you to receive all future editions!