SysAdmin Magazine
Keep a Close Eye on Permissions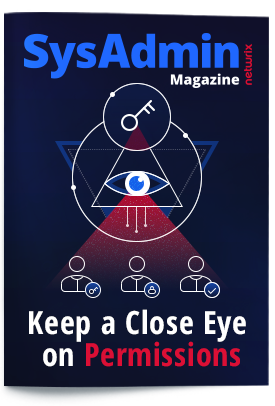 Permissions are often called the keys to a company's network kingdom, and there's a good reason. In the February edition of SysAdmin Magazine, you'll discover the shocking truth about the danger of over-privileged users. With this knowledge, you can right-size permissions in your environment to mitigate the risks of privilege abuse and data exposure.
Content in this issue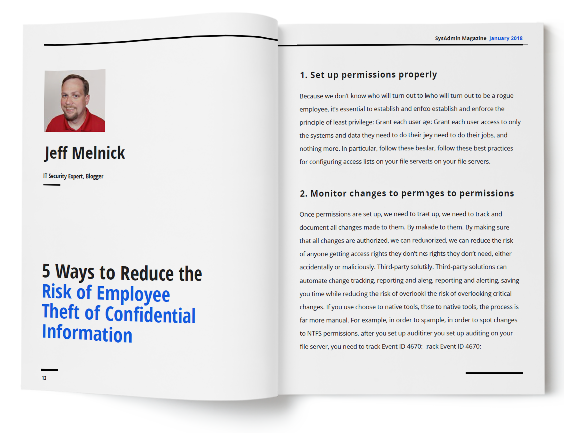 What to know about the threat of privileged users
How to detect permission changes in Active Directory
Key lessons learned from data breaches caused by privilege abuse
Free tool of the month: Effective Permissions Reporting Tool
SysAdmin Magazine is and will always be free. Download your copy and we'll subscribe you to receive all future editions!