SysAdmin Magazine
Straight to the SharePoint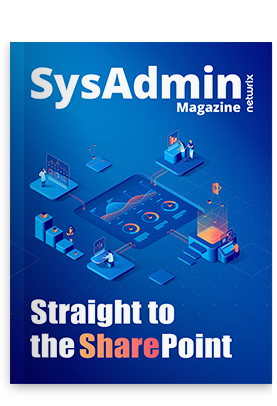 Let's face it — managing SharePoint can sometimes be a challenge. However, the February edition of SysAdmin Magazine is here to help. Inside, you'll find everything you need to quickly transform from SharePoint noob to SharePoint guru: a list of the most useful PowerShell commands, details about the top reporting tools and tips for improving SharePoint security. As a bonus, you'll even finally get clarity about the most puzzling part of SharePoint — SharePoint permissions.
Content in this issue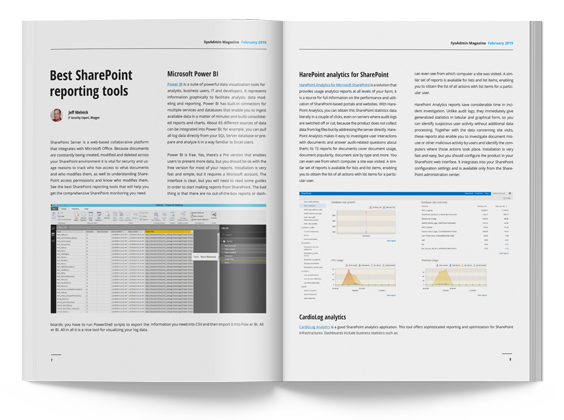 The most useful SharePoint PowerShell commands
Top 5 SharePoint reporting tools
6 tips for improving SharePoint security
How to get a SharePoint permissions report
SysAdmin Magazine is and will always be free. Download your copy and we'll subscribe you to receive all future editions!