SysAdmin Magazine January 2017:
On Your Way to the Cloud: Exchange Online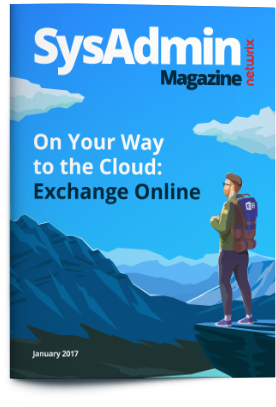 The January issue of Sysadmin Magazine focuses exclusively on Microsoft Exchange, both on premises and in the cloud. Get the most out of this powerful tool by using the special tricks and techniques carefully collected in this issue. Discover the best ways to maintain system security, streamline routine tasks and optimize your Exchange environment.
Content in this issue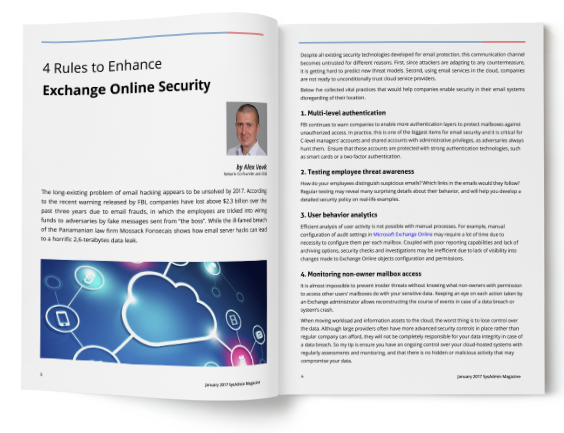 Guide to Enhancing Your Exchange Online Security
5 Free Exchange Security Tools You Probably Don't Know About
2017 Predictions: Top IT Security Threats to Watch Out
How-to and Free Tool for IT Pros