SysAdmin Magazine
Danger in the Cloud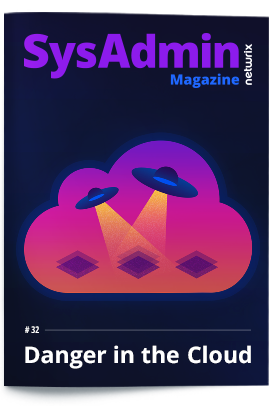 What is the cloud for you: friend or foe? It can be a great IT asset for your company — but you have to know how to navigate its dangers. Discover what threatens data that resides in the cloud and learn how to protect it, with the January edition of SysAdmin Magazine.
Content in this issue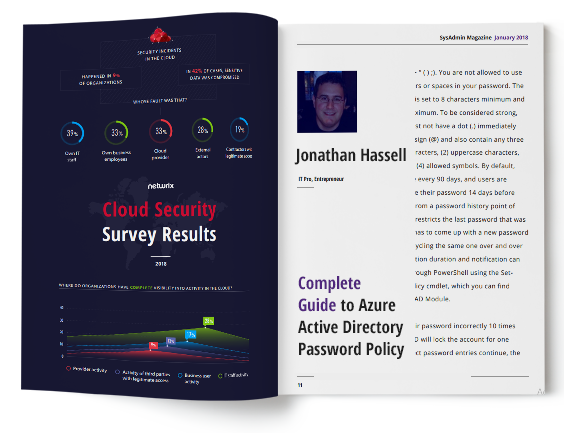 Infographic: Top Cloud Security Risks and Concerns in 2018
Expert Tips: All You Need to Know about Azure AD Password Policy
Recorded webinar: Cloud Security: Who is Responsible for Your Critical Assets?
Quick Reference Guide: Exchange Online Auditing
SysAdmin Magazine is and will always be free. Download your copy and we'll subscribe you to receive all future editions!