SysAdmin Magazine
I'm So Smart, I Must Be a Sysadmin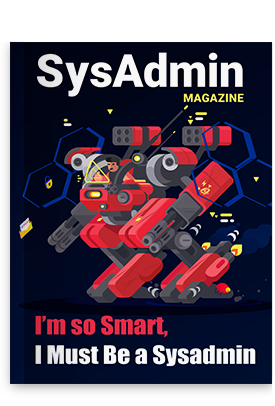 364 days a year, hard-working sysadmins puts their personal interests aside for the sake of carefree users, a secure network and smoothly working printers. But once a year, there comes a sysadmin's time to shine — Sysadmin Appreciation Day.
This special issue of Sysadmin Magazine is centered around the things that sysadmins really care about. You'll find answers to your burning questions, including: Where should I work to be constantly showered with piles of cash? Which certifications should I get to make my fellow IT pros jealous? What are the top pains that torture sysadmins on a daily basis?
You're just one click away from all this wisdom.
Content in this issue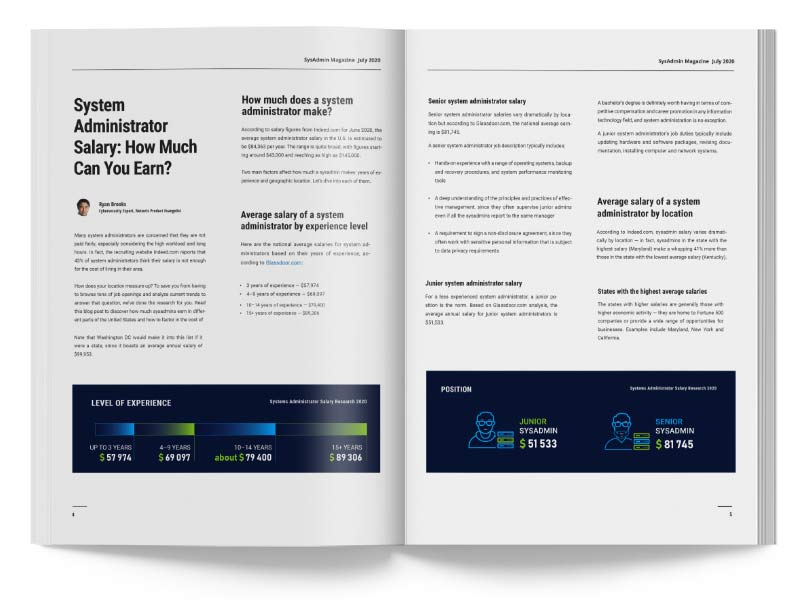 Systems administrator salary: How much can you earn?
10 network monitoring tools for sysadmins
Top things that sysadmins really hate
Top certifications to begin and advance your tech career
SysAdmin Magazine is and will always be free. Download your copy and we'll subscribe you to receive all future editions!