SysAdmin Magazine
Securing Share Point: How and Why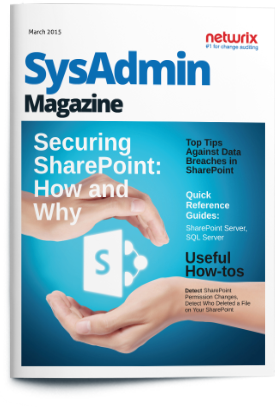 Check out the SysAdmin Magazine edition dedicated to security of SharePoint server: it contains useful tips, guides and how-tos. Discover the most important steps to securing data stored on SharePoint server and build up a secure environment for file sharing!
Content in this issue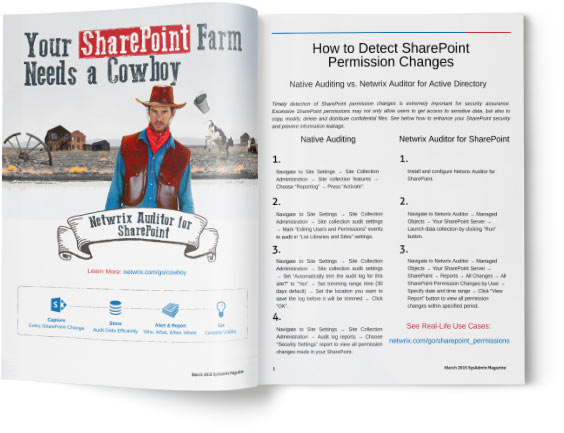 Top ways of keeping sensitive data safe in SharePoint
How-to audit changes in SharePoint
Guide about SharePoint native auditing
How to detect SharePoint permission changes
SysAdmin Magazine is and will always be free. Download your copy and we'll subscribe you to receive all future editions!