SysAdmin Magazine May 2015:
Basic Rules of Windows Server Security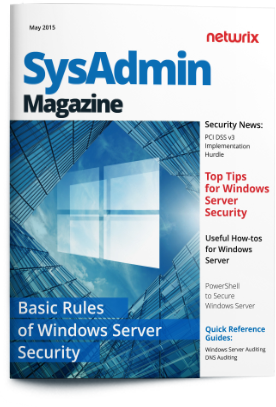 If you consider Windows Server to be secure by default, you might be making a big mistake. Dig into the May issue of SysAdmin Magazine! This one is full of quality advice about most ways to secure Windows Server: in a form of articles, guides and how-tos.
Content in this issue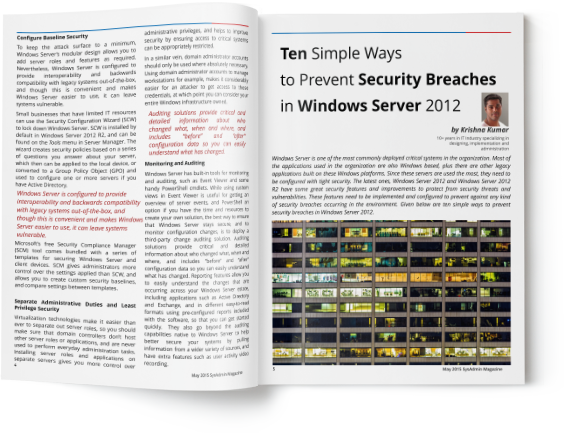 Articles with advice on securing Windows Server
How-tos about completing daily tasks involving DNS and Windows Server
Quick Reference Guides to set up native auditing of Windows Server
Recent IT news in the world of compliance and security