SysAdmin Magazine
Ransomware and Malicious Insiders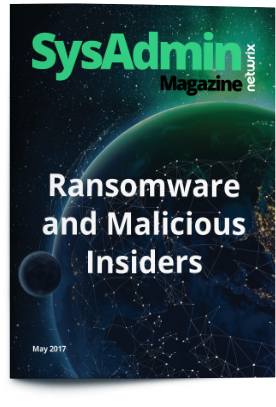 Ransomware and malicious insiders top the list of the most dangerous cybersecurity threats. Combat cyber-attacks and identify aberrant insider activity faster with the tools and best practice guides we've collected for you in the May issue of SysAdmin Magazine.
Content in this issue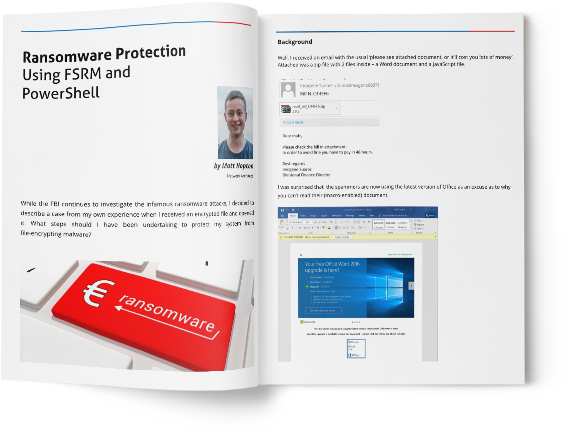 Ransomware Removal Using FSRM and PowerShell
3-Step Guide to Preventing Privilege Escalation
IT News: New Netwrix Auditor 9.0 and its Alerts on Threat Patterns
Free Tool of the Month: Disk Space Monitor
SysAdmin Magazine is and will always be free. Download your copy and we'll subscribe you to receive all future editions!