SysAdmin Magazine May 2018:
"My Precious!" - Finding & Securing Sensitive Data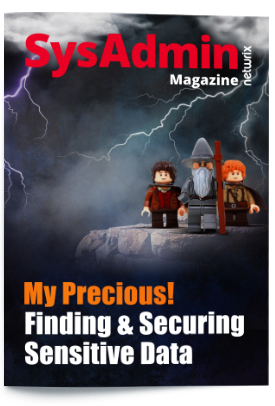 Are you carrying a heavy burden of protecting data from evil powers? The May issue of SysAdmin Magazine is here to accompany you on your journey. Learn how to use the forces of good – data discovery and classification tools and techniques – for safeguarding your most precious content and ensuring compliance.
Content in this issue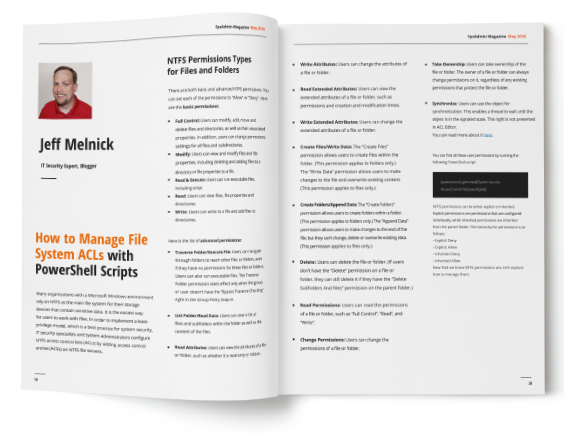 Data classification explained: Why you should care and how to perform it
Using RegEx to find sensitive content
How to manage file system ACLs with PowerShell scripts
Microsoft File Classification Infrastructure (FCI) explained