SysAdmin Magazine
Halloween Special Edition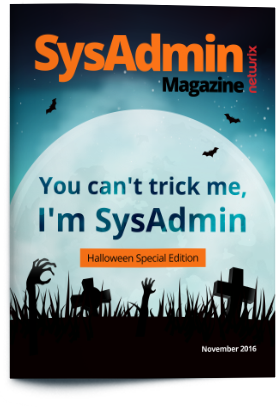 The Halloween edition of SysAdmin Magazine is all about best practices and strategies that sysadmins use to protect their IT infrastructure against the wicked spells of insider threats, ransomware, and security incidents. Feeling yourself in danger? Try our magical (but reliable) tips to combat the ugliest creatures of the IT world.
Content in this issue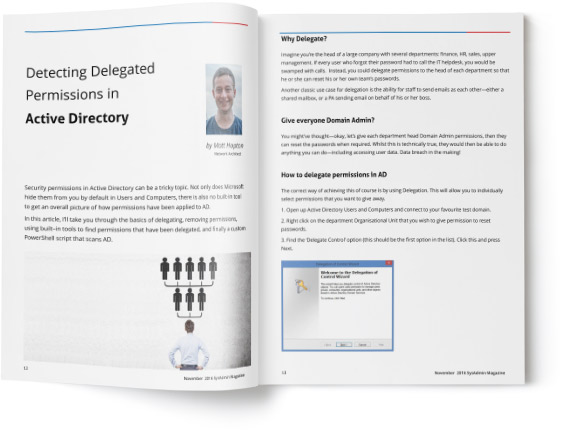 Spooky Infographics Highlighting Free Security Tools
Dirty Secrets of Security Permissions in AD
Hypnotizing Password Policy in Azure AD
The Best Halloween Costumes for Courageous
SysAdmin Magazine is and will always be free. Download your copy and we'll subscribe you to receive all future editions!