SysAdmin Magazine
Assess Your Risks or Die Tryin'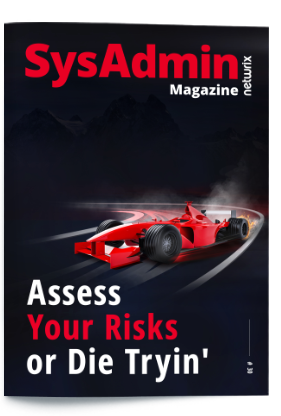 IT systems are like high-performance racecars — they need to be constantly maintained, updated and tuned. The November edition of Sysadmin Magazine explores the most common IT security risks and offers effective techniques for assessing and reducing them so you can always win the security race.
Content in this issue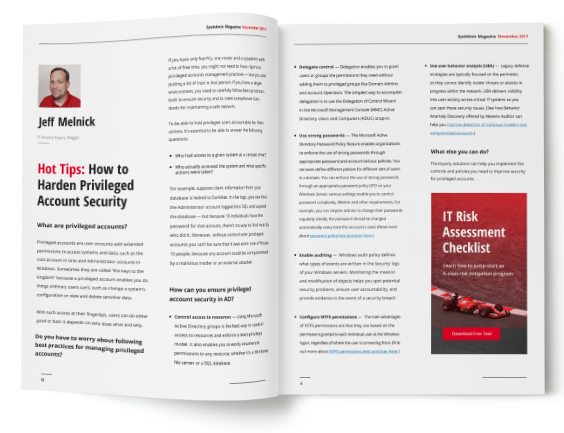 5 Things You Need to Know about IT Risk Assessment
Top 7 Common Mistakes in Active Directory
IT News: New Netwrix Auditor 9.5 and its IT Risk Assessment reports
Tool of the Month: Bulk Password Reset
SysAdmin Magazine is and will always be free. Download your copy and we'll subscribe you to receive all future editions!