SysAdmin Magazine November 2018:
It Is My Privilege… Abuse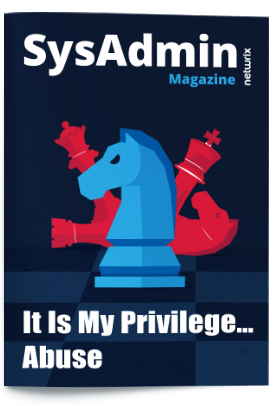 Users with privileged rights have the ability to cause the most damage to their organization, yet they are often the most difficult to monitor and control. Stay two steps ahead of rogue or careless admins and other privileged users with the help of the proven techniques you'll find in the November edition of SysAdmin Magazine. Following these best practices will allow everyone to do their jobs effectively without putting your organization in unnecessary danger. It's a win-win!
Content in this issue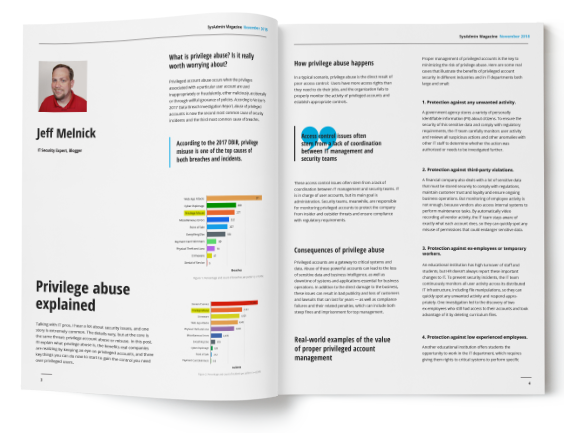 Privilege abuse explained
How to harden privileged account security
Top 7 Microsoft Windows Server features for managing privileged access
What is privilege escalation?
Free tool of the month: Effective Permissions Reporting Tool