SysAdmin Magazine
Compliance: A Guide across Security Standards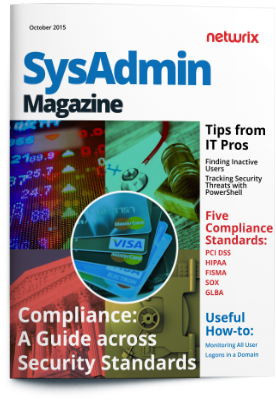 Maintaining IT compliance can prove difficult for many large and small organizations because of the amount of data and processes to evaluate. However, it's possible to implement organizational changes that bring the focus back to compliance. Discover tips in this SysAdmin Magazine editions to organize your approach to compliance audits and prevent a significant security event.
Content in this issue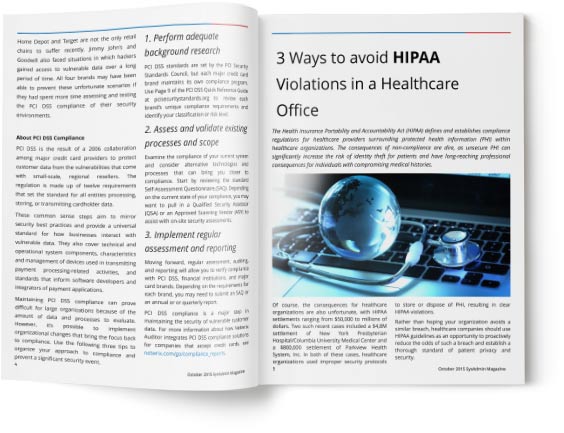 PCI DSS, HIPAA, FISMA, GLBA, SOX compliance tips
New Powershell scrips from Adam Bertran
How-to about monitoring user logons in a domain
SysAdmin Magazine is and will always be free. Download your copy and we'll subscribe you to receive all future editions!