SysAdmin Magazine October 2016:
Tools & Tips for Security Admins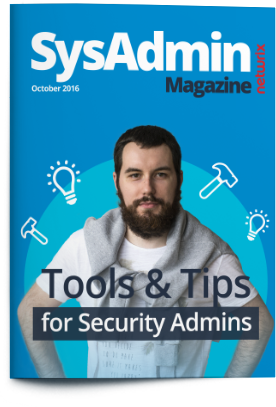 In today's world full of cyber threats, security administrators are a company's first step in defense against countless security risks. Every day they monitor networks, support security tools, establish security requirements, perform vulnerability assessments, and much more. The October edition of SysAdmin Magazine offers a wide range of helpful and time-tested tips and tools for of these unsung heroes.
Content in this issue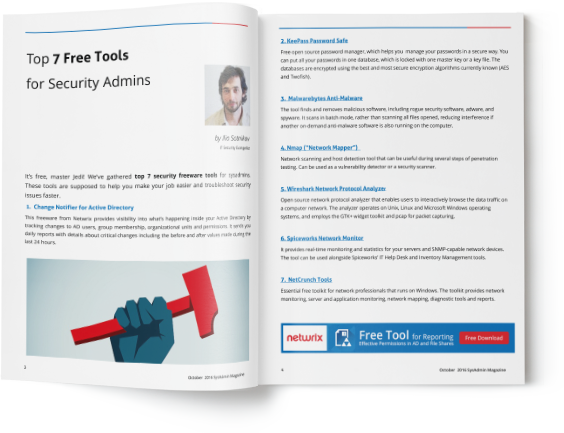 October edition of SysAdmin Magazine offers a wide range of helpful and time-tested tips and tools for IT security heroes. The contents of this issue include:
IT Risks Infographics
Group Policy Troubleshooting Techniques
Office 365 Password Policy Rules
How-tos and Technical Guides