SysAdmin Magazine
Automate It! Managing AD with PowerShell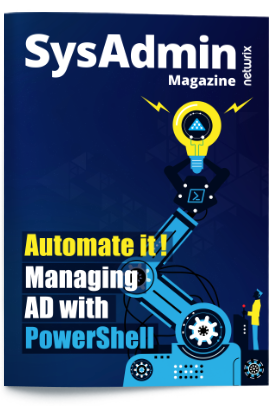 This issue of SysAdmin Magazine celebrates lazy (read "efficient"!) admins who subscribe to the principle, "work smarter, not harder." It provides a time-tested kit of Windows PowerShell commands that make the job of managing Active Directory easy and almost hands free. You'll find out how to automate daily tasks related to computer and user accounts, organizational units, and much more.
Content in this issue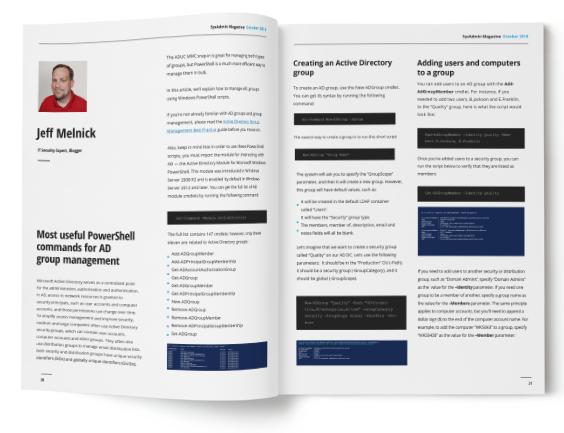 Step-by-step guide for creating new Active Directory users
Most useful PowerShell commands for AD group management
Top tips for managing OUs and moving their objects
The five best free Active Directory management tools
SysAdmin Magazine is and will always be free. Download your copy and we'll subscribe you to receive all future editions!