SysAdmin Magazine
Fortifying Network Security: Proven Tactics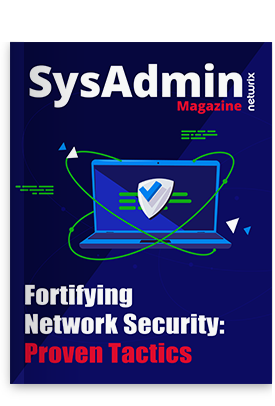 With cyberattacks more frequent and costlier than ever, leaving the corporate network vulnerable is a luxury no organization can afford. Indeed, to combat the growing sophistication and intensity of modern threats, organizations must continually fortify their network security.
This edition of SysAdmin Magazine will help you implement network security best practices to prevent or promptly detect attacks and protect your business. It covers the fundamentals of securing a network, as well as the most common threats and vulnerabilities, so you can begin securing your network today.
Content in this issue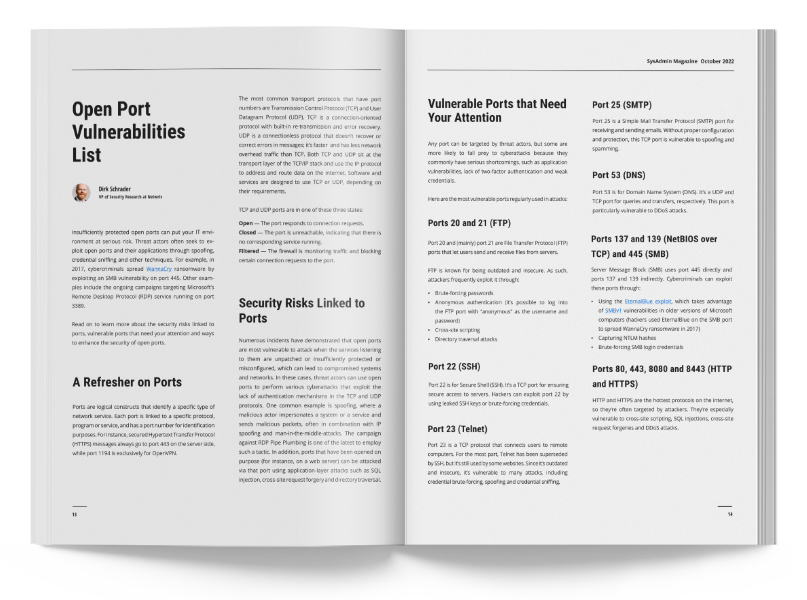 What network security is and how to fortify it
Identifying critical network assets as required by CIS Control 1
Keeping open ports secure and finding vulnerabilities
SysAdmin Magazine is and will always be free. Download your copy and we'll subscribe you to receive all future editions!