SysAdmin Magazine
Office 365: a 360° Perspective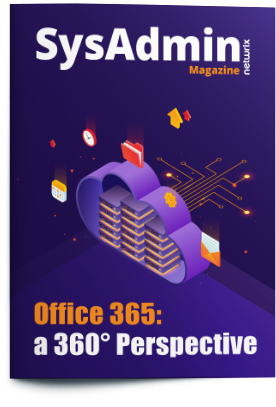 This edition of SysAdmin magazine will definitely make you feel like you're on cloud nine because we reveal many handy tips for managing your Office 365 environment. The carefully selected articles, how-to's and best practices will help you be more efficient in your work with Office 365.
Content in this issue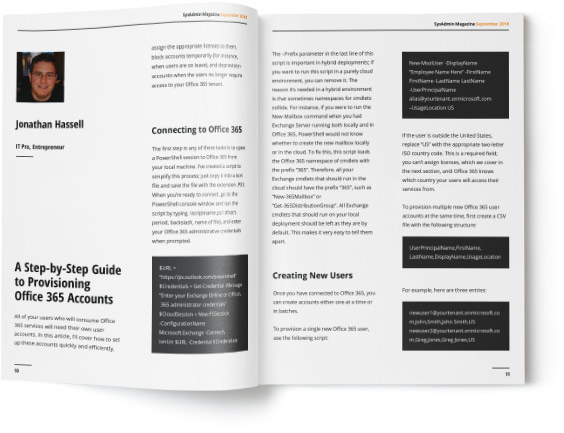 10 most useful Office 365 PowerShell commands
A step-by-step guide to provisioning Office 365 accounts
Why native Office 365 and Azure AD auditing is not enough
Webinar: How attackers eхploit Office 365 vulnerabilities
SysAdmin Magazine is and will always be free. Download your copy and we'll subscribe you to receive all future editions!