SysAdmin Magazine
It's All About Cisco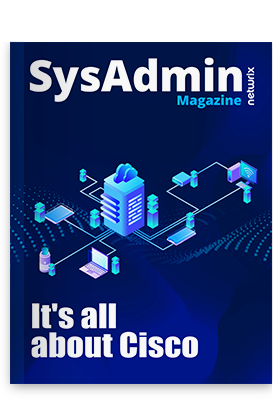 Want to be a master of Cisco network devices but feel that you need a little help? We've got your back! The September edition of SysAdmin Magazine is your guide to the Cisco's enchanting world. Find out how to successfully manage Cisco devices with a pack of our practical tips, commands and how-to's.
Content in this issue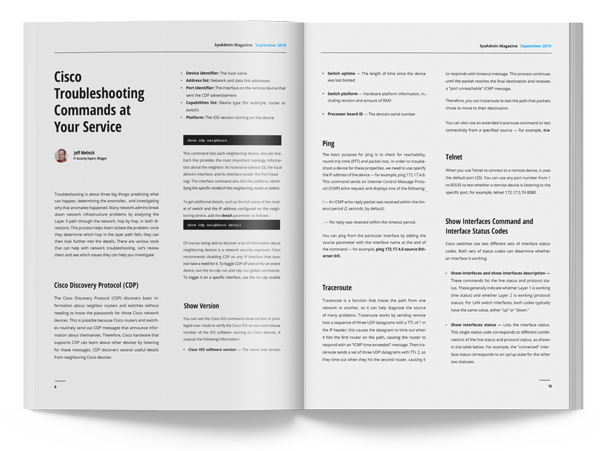 Basic Cisco Router Configuration
How to Manage and Save Running Config on Cisco Devices
Cisco Troubleshooting Commands at Your Service
Why Native Network Device Auditing Is Not Enough
SysAdmin Magazine is and will always be free. Download your copy and we'll subscribe you to receive all future editions!