Technical Debt: The Cost of NetSuite Development
NetSuite was built to evolve alongside your business. But the cost of an endlessly customizable ERP — supported by a growing ecosystem of SuiteApps — is that technical debt can build up quickly.

While unused customizations are a natural byproduct of NetSuite's exceptional flexibility, system clutter and bloat make your instance harder for Admins to manage, and harder for users to navigate. Whether it's obsolete saved searches, unused access controls or missing help fields, NetSuite optimization issues can quickly halt your growth.

Watch this session for a comprehensive look at technical debt in NetSuite. We'll look at some of the most common causes and types of technical debt in NetSuite; we'll show you how to identify and clean up problem areas in your account; then, we'll demo some of the ways you can use Strongpoint to increase productivity and manage change more efficiently.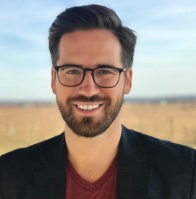 Paul Staz , VP Sales and Marketing