Three Ways Auditing Can Solidify Your Security Strategy
About this webinar
Recorded: January 29, 2016
According to the Global State of Information Security Survey 2016, the number of security incidents has grown by 38% this year. Cybercriminals have been successful in creating new techniques and deceptive tactics that outpace security efforts. Under these conditions, what would be your approach to dealing with security threats?
Watch the recorded webcast and learn how auditing can help mitigate the risk of data breaches and solidify your security strategy overall. During the session, we will talk about:
Security breaches and data leaks in the news and in reality;
How auditing complements threat defense mechanisms;
What must be audited and why.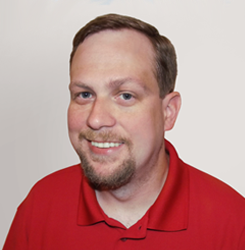 Jeff Melnick,
Systems Engineer
Netwrix Auditor Product Demo
See what Netwrix Auditor has to offer, including how you can prevent data breaches by staying in control of your sensitive and regulated data. Join a Netwrix systems engineer as he demonstrates how to:
Identify and remediate your biggest security gaps using the IT Risk Assessment dashboard
Detect and investigate abnormal user behavior faster with alerts and Google-like search
Minimize response time to common incidents or anticipated threats with Automated Response
Pass compliance audits with far less effort using Data Discovery and Classification
And much more
Sign up for the live demo now!