Top 10 Critical Incidents in Your Windows-based IT Infrastructure
About this webinar
Recorded: August 30, 2017
With a number of recent high-profile security breaches and compliance violations, it has become clear that traditional security mechanisms, such as firewalls, IDS, and antivirus, should no longer be treated as the only line of defense against external attackers and insider threats. Visibility into critical systems across the entire Windows-based IT infrastructure is an integral way of maintaining your organisation's security standards and compliance responsibilities. Inability to protect your company's sensitive information can have detrimental effects on your IT environment and your business at large.

In this webinar, we'll walk through 10 of the most critical changes you need visibility into in your Active Directory, File Servers, Exchange, SharePoint, SQL Server and show how Netwrix Auditor can provide you with mechanisms to successfully deal with security and compliance challenges.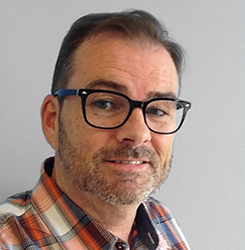 Bradford Eadie,
Systems Engineer
Tips, Tools and Techniques for Overcoming Data Protection Challenges
Tighter data protection regulations have forced organizations to put data security at the top of their priority list. Join this panel of experts to discover why companies fail to ensure data security and how to avoid the same fate. They will discuss common data protection challenges: intellectual property theft, data loss, data breaches, system disruptions and compliance regulations.
Register now for a dynamic panel discussion:
Gain expert insight into tools and techniques for improving data security in your organization
Hear recommendations for how to justify investments in IT security
Get simple yet effective tips for enhancing data privacy and protection
Learn the key differences between compliance and security
Leave the event with a clear and realistic action plan for avoiding data breaches