Webinar: Top 5 FAQs about File Analysis
About this webinar
Recorded: September 25, 2017
According to Gartner's estimates, today unstructured data in the enterprise can grow at a rate of up to 80%. Poorly organized and managed data can cause data breaches, increased expenses and lowered overall performance.
Watch the recorded webinar and learn how you can make smarter information management decisions for unstructured data. During the live webinar, we'll go through the top frequently asked questions about file analysis, such as:
• Who owns what data?
• Who has access to data they shouldn't have?
• Are there any stale files taking up space?
• And more!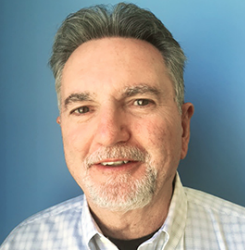 Bob Cordisco,
Systems Engineer
Deep Dive: Records Management – A New Solution to an Old Problem
Moving to digital creates the illusion that you'll automatically leave behind all the records management problems you had with paper files, from the frequent errors by users to the endless requests from auditors. Unfortunately, that is not the case — over 60% of organizations are still stuck with mostly manual approaches to retention and disposition of records.
Join our 30-minute deep dive into electronic records management:
Learn why manual records tagging is a ticket straight to lower productivity, constant frustration and higher risks
Explore ways to automate the movement of records through their lifecycle and finally get home on time
Discover how to improve the performance of your records management system and increase its ROI