Webinar: Top 5 FAQs about File Analysis
About this webinar
Recorded: September 25, 2017
According to Gartner's estimates, today unstructured data in the enterprise can grow at a rate of up to 80%. Poorly organized and managed data can cause data breaches, increased expenses and lowered overall performance.
Watch the recorded webinar and learn how you can make smarter information management decisions for unstructured data. During the live webinar, we'll go through the top frequently asked questions about file analysis, such as:
• Who owns what data?
• Who has access to data they shouldn't have?
• Are there any stale files taking up space?
• And more!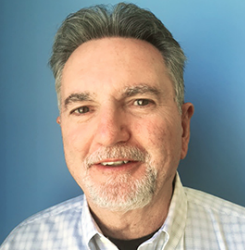 Bob Cordisco,
Systems Engineer
Active Directory 101: Manage and Maintain AD Domain Services
Once you have your DCs and AD groups set up, it's time to learn how to configure security policies, maintain AD, and spot changes that could jeopardize security or availability. Watch this webinar to prepare for the second section of Exam 70-742, which is dedicated to continuous management of Active Directory.
During this session, you will learn:
Techniques for configuring service authentication and account policies
Methods for maintaining Active Directory
How to configure Active Directory in a complex enterprise environment
How to detect and investigate improper changes to your Active Directory with Netwrix Auditor