Top Horrors of IT Security
About this webinar
Recorded: October 31, 2017
In this webinar, we will be discussing security horrors that threaten every IT organization in the modern world, such as:
Insider and outsider threats
Compliance with policies and regulations
Data breaches
And more…
Attend this webinar and be eligible for an additional special Halloween treat, one of three $100 Amazon gift cards!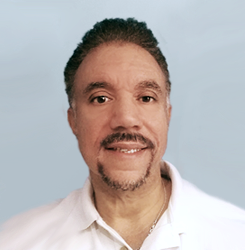 Roy Lopez,
Systems Engineer
Hiding in Plain Sight: How Attackers Move through the Network Undetected
Once attackers have breached the perimeter, they often lurk in the network for months, looking for valuable data to steal. To stay hidden, they try to make their actions blend in with normal traffic.
By the end of this session, you will know:
· What techniques attackers use to traverse the network without raising alarms
· What native Microsoft tools can help you spot covert attacks
· How you can identify the hiding attacks by using Netwrix Auditor functionality