Top 10 Critical Incidents in Your IT Infrastructure You Need Visibility Into
About this webinar
Recorded: July 13, 2017
With a number of recent high-profile security breaches and compliance violations, it has become clear that traditional security mechanisms, such as firewalls, IDS, and antivirus, should no longer be treated as the only line of defense against external attackers and insider threats. Visibility into critical systems across the entire IT infrastructure is an integral way of maintaining your organization's security standards and compliance responsibilities. Inability to protect your company's sensitive information can have detrimental effects on your IT environment and your business at large.
In this webinar, we'll walk through 10 of the most critical changes you need visibility into in your IT systems and show how Netwrix Auditor can provide you with mechanisms to successfully deal with security and compliance challenges.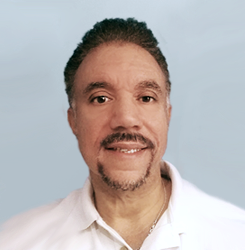 Roy Lopez,
Systems Engineer
How Attackers Exploit Office 365 Vulnerabilities
Office 365 has become the platform of choice for document collaboration and sharing. If you're using Office 365 or planning to migrate there, understanding the types of security attacks you can expect is imperative. Microsoft provides tools for testing your end users by simulating some of the most common attacks, so you can educate them as part of your broader defense strategy.
In this webinar, you'll discover:
Unconventional Office 365 attack techniques
How to test your end users
How to spot attacks in early stages so you can take steps to prevent a breach
How you can keep your executives mailboxes safe