Top 10 Critical Incidents in Your IT Infrastructure You Need Visibility Into
About this webinar
Recorded: July 13, 2017
With a number of recent high-profile security breaches and compliance violations, it has become clear that traditional security mechanisms, such as firewalls, IDS, and antivirus, should no longer be treated as the only line of defense against external attackers and insider threats. Visibility into critical systems across the entire IT infrastructure is an integral way of maintaining your organization's security standards and compliance responsibilities. Inability to protect your company's sensitive information can have detrimental effects on your IT environment and your business at large.
In this webinar, we'll walk through 10 of the most critical changes you need visibility into in your IT systems and show how Netwrix Auditor can provide you with mechanisms to successfully deal with security and compliance challenges.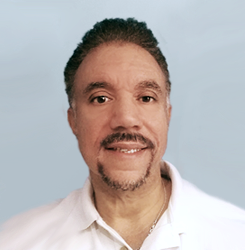 Roy Lopez,
Systems Engineer
Mitigating IT risks with Data Classification and Access Control
Your company may maintain terabytes of data. Your reputation and financial future remain at stake if someone steals personally identifiable information (PII) from a single unaccounted-for file. Your organization may need to pass compliance audits; what controls do you have in place to identify, classify, and secure your data?
Join industry analyst Tim Warner and Netwrix system engineer Jeff Melnick to learn how to start a corporate data classification and protection scheme right now. Ask Jeff and Tim questions and leave the webinar armed with practical advice and next step actions.