Top 10 Critical Incidents in Your IT Infrastructure
About this webinar
Recorded: April 27, 2017
With a number of recent high-profile security breaches and compliance violations, it has become clear that traditional security mechanisms, such as firewalls, IDS, and antivirus, should no longer be treated as the only line of defense against external attackers and insider threats. Visibility into critical systems across the entire Windows-based IT infrastructure is an integral way of maintaining your organisation's security standards and compliance responsibilities. Inability to protect your company's sensitive information can have detrimental effects on your IT environment and your business at large.

In this webinar, we'll walk through 10 of the most critical changes you need visibility into in your Active Directory, File Servers, Exchange, SharePoint, SQL Server and show how Netwrix Auditor can provide you with mechanisms to successfully deal with security and compliance challenges.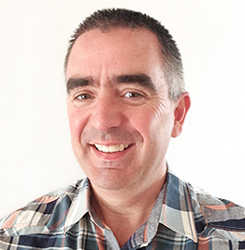 Russell McDermott,
Solutions Engineer
Pro Tips for Defending Your Organization from Data Breaches
Data security analyst Bob Diachenko (@MayhemDayOne) will join us in this webinar to share his expert tips for reducing your risk of a data breach. To discover data leaks and vulnerabilities on the internet, Bob uses search engines like Shodan, BinaryEdge and Zoomeye, and simple dorks. No special software or active scanning, just 'bare hands' and some luck. If he can find your data, then anybody else in the world can, too.
Bob will provide some great insights based on recent data breaches in unsecured NoSQL databases caused by trusted staff and partners, including:
Which of your data assets are likely to be targeted by attackers
A checklist for minimizing the risk of a data breach
How to spot and remediate risks while adopting a cloud-first strategy
How to minimize the exposure of your sensitive data