Top 5 Critical Active Directory Events You Need Visibility Into
About this webinar
Recorded: August 17, 2017
For many IT departments, Active Directory is the single most critical system within IT infrastructure, because it provides authentication and authorization for the entire organization. Without the oversight provided by change and configuration auditing, unwanted changes may occur undetected that put compliance initiatives at risk, compromise security, and impact business continuity.
In this webinar, you'll learn the top 5 critical Active Directory events you need visibility into. We will also show how Netwrix Auditor for Active Directory provides complete visibility into what is happening across your critical systems. This will help you to streamline compliance, strengthen security, and simplify root cause analysis.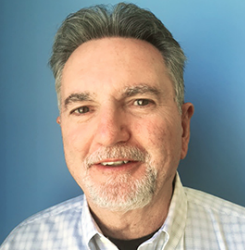 Bob Cordisco,
Systems Engineer
Deep Dive: Insider Threat Detection
Do organizations battle insider threats? They try to. Are they successful at mitigating the risk? Not so much. It's a real challenge to spot malicious insiders before they cause damage, and even well-meaning users sometimes forget or ignore established information sharing and data protection protocols, especially those that seem arbitrary or inconvenient.
Join us in our new 25-minute deep dive demo to learn how to:
Determine whether your organization should be concerned about insider threats
Get concrete evidence of privilege abuse incidents
Be notified about high-risk insider threat patterns
Identify security weak spots so you can remediate them before they are exploited