Top 5 Critical Active Directory Events You Need Visibility Into
About this webinar
Recorded: August 17, 2017
For many IT departments, Active Directory is the single most critical system within IT infrastructure, because it provides authentication and authorization for the entire organization. Without the oversight provided by change and configuration auditing, unwanted changes may occur undetected that put compliance initiatives at risk, compromise security, and impact business continuity.
In this webinar, you'll learn the top 5 critical Active Directory events you need visibility into. We will also show how Netwrix Auditor for Active Directory provides complete visibility into what is happening across your critical systems. This will help you to streamline compliance, strengthen security, and simplify root cause analysis.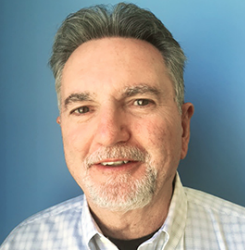 Bob Cordisco,
Systems Engineer
Hiding in Plain Sight: How Attackers Move through the Network Undetected
Once attackers have breached the perimeter, they often lurk in the network for months, looking for valuable data to steal. To stay hidden, they try to make their actions blend in with normal traffic.
By the end of this session, you will know:
· What techniques attackers use to traverse the network without raising alarms
· What native Microsoft tools can help you spot covert attacks
· How you can identify the hiding attacks by using Netwrix Auditor functionality