Top 5 Critical Active Directory Events You Need Visibility Into
About this webinar
Recorded: August 17, 2017
For many IT departments, Active Directory is the single most critical system within IT infrastructure, because it provides authentication and authorization for the entire organization. Without the oversight provided by change and configuration auditing, unwanted changes may occur undetected that put compliance initiatives at risk, compromise security, and impact business continuity.
In this webinar, you'll learn the top 5 critical Active Directory events you need visibility into. We will also show how Netwrix Auditor for Active Directory provides complete visibility into what is happening across your critical systems. This will help you to streamline compliance, strengthen security, and simplify root cause analysis.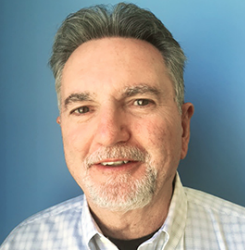 Bob Cordisco,
Systems Engineer
Compliance in the Cloud: How to Secure Identities and Meet Regulatory Requirements
Cloud technology offers a host of benefits, including flexibility and accessibility. But it also brings new compliance challenges and security risks. Although cloud providers claim that their technology is mature enough to handle any security-related issues, ensuring data integrity in the cloud and proving it to compliance auditors are still top concerns for most organizations.
Join us to get deep insight on:
· How you can share responsibility for IT security with cloud providers
· How to protect the sensitive data you store in the cloud
· How to meet compliance requirements for data in the cloud