Top 5 Critical Exchange Online Events You Need Visibility Into
About this webinar
Recorded: October 13, 2016
Many businesses start cloud-based operations with the adoption of Microsoft Office 365 and Exchange Online. However, security risks add another layer to consider when migrating to the cloud.
Watch the recorded webinar session and learn about the top 5 critical security changes to audit in the hosted Exchange component of Microsoft Office 365. We'll also demonstrate how Netwrix Auditor delivers complete visibility into changes and non-owner mailbox access in Exchange Online, helping IT departments to address Office 365 data security threats and mitigate the risks of data breaches.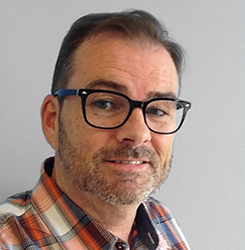 Bradford Eadie,
Systems Engineer
Netwrix Auditor Product Demo
See what the new Netwrix Auditor 9.6 has to offer, including how you can now classify and secure your data. Join one of our top Netwrix system engineers as he demonstrates how to:
Quickly identify your biggest security gaps with the interactive Risk Assessment dashboard
Detect and investigate abnormal behavior with our alerts and Google-like search
Pass compliance audits with far less effort using our new Data Discovery and Classification feature
And much more
Sign up for the live demo now!