Top 5 FAQs about File Analysis
About this webinar
Recorded: March 9, 2017
According to Gartner's estimates, today unstructured data in the enterprise can grow at a rate of up to 80%. Poorly organized and managed data can cause data breaches, increased expenses and lowered overall performance.

Watch the recorded webinar and learn how you can make smarter information management decisions for unstructured data. During the live webinar, we'll go through the top frequently asked questions about file analysis, such as:
• Who owns what data?
• Who has access to data they shouldn't have?
• Are there any stale files taking up space?
• And more!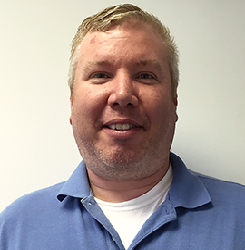 Brian Kittle,
Systems Engineer
Live Demo: Netwrix Auditor – Data Discovery & Classification Edition
Meet Netwrix Auditor – Data Discovery and Classification Edition, which provides complete visibility into where sensitive files are, what content is inside them, who can access the files and who actually uses them.
Join us and see how you can:
Identify and classify the sensitive data you store
Spot any sensitive data that surfaces outside of a secure location
Prove the effectiveness of your data security controls to auditors
And more