Top 5 FAQs about File Analysis
About this webinar
Recorded: March 9, 2017
According to Gartner's estimates, today unstructured data in the enterprise can grow at a rate of up to 80%. Poorly organized and managed data can cause data breaches, increased expenses and lowered overall performance.

Watch the recorded webinar and learn how you can make smarter information management decisions for unstructured data. During the live webinar, we'll go through the top frequently asked questions about file analysis, such as:
• Who owns what data?
• Who has access to data they shouldn't have?
• Are there any stale files taking up space?
• And more!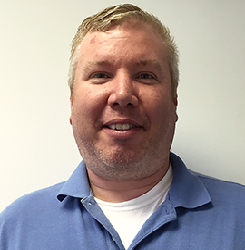 Brian Kittle,
Systems Engineer
Netwrix Auditor Product Demo
See what the new Netwrix Auditor 9.6 has to offer, including how you can now classify and secure your data. Join one of our top Netwrix system engineers as he demonstrates how to:
Quickly identify your biggest security gaps with the interactive Risk Assessment dashboard
Detect and investigate abnormal behavior with our alerts and Google-like search
Pass compliance audits with far less effort using our new Data Discovery and Classification feature
And much more
Sign up for the live demo now!