Top 5 Most Underrated Features of Netwrix Auditor
About this webinar
Recorded: November 29, 2018
Some of Netwrix Auditor's features are well-known and appreciated by our customers. Others, not so much. It's not that these features aren't great; rather, it's that we don't talk about them much or their benefits are not evident at first sight. We hate to think our customers are missing out on some really cool functionality, so we've decided to bring these under-valued features out of the shadows and into the spotlight they deserve.
During this technical session, you'll learn some great tips, including:
How to create custom reports and alerts directly from Interactive Search
How to use role-based access control to improve platform security
How to use positive/negative working sets to improve classification accuracy
And much more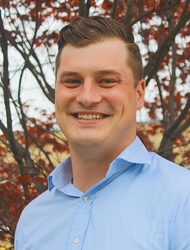 Mason Takacs,
Systems Engineer
Securing Your Network Devices in the Era of Cyber Threats
The last several years have seen a massive proliferation of network devices. Despite their benefits, any single device could act as an entry point for hackers or malware. Network administrators must take a hard look at routers, access points, IoT devices and a variety of other network devices to safeguard them from cyber threats. The result can be clear visibility into network activity for maximum security and performance. In this informative webinar, you will learn:
Strategies for performing device risk assessments.
Methods to spot and remediate unauthorized changes or change errors.
Why identity is a critical factor in maintaining device security.
Actionable strategies you can use right now to secure your network devices.