Top 5 Most Underrated Features of Netwrix Auditor
About this webinar
Recorded: November 29, 2018
Some of Netwrix Auditor's features are well-known and appreciated by our customers. Others, not so much. It's not that these features aren't great; rather, it's that we don't talk about them much or their benefits are not evident at first sight. We hate to think our customers are missing out on some really cool functionality, so we've decided to bring these under-valued features out of the shadows and into the spotlight they deserve.
During this technical session, you'll learn some great tips, including:
How to create custom reports and alerts directly from Interactive Search
How to use role-based access control to improve platform security
How to use positive/negative working sets to improve classification accuracy
And much more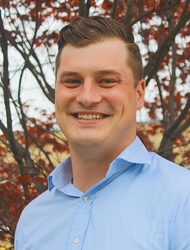 Mason Takacs,
Systems Engineer
Behind the Scenes: 4 Ways Your Organization Can Be Hacked
If you had a hacker sneaking around your network right now, how would you know? In this webinar, Brian Johnson from 7 Minute Security will reveal some of the top security gaps that attackers can use to breach an organization's IT perimeter. Then Jeff Melnick from Netwrix will show how Netwrix Auditor can catch attackers red-handed before they can take control of your systems.
The session will uncover:
How to access a network using a foothold on a compromised machine
How to gain remote physical access using a hacking tool such as LAN Turtle
How to brute-force a local workstation's admin account
How to detect suspicious activity in its early stages to prevent a breach
Come see what some real-world attacks look like — and how to stop them in their tracks!