Top 5 Windows File Server Incidents You Need Visibility Into
About this webinar
Recorded: November 22, 2016
To comply with external regulations and ensure business continuity, organizations need to be aware of what's going on across their file servers and be sure that the data is secured, access rights are properly assigned and no unauthorized activity occurs.
Watch the recorded webcast to learn how to bring more visibility into user behavior across your file servers, detect anomalous activity spikes, changes to access permissions, overexposed data and more.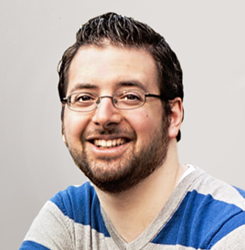 Adam Stetson,
Systems engineer
Deep Dive: How to Reduce the Exposure of Your Critical Data
To reduce the overexposure of regulated and mission-critical data, it's not enough to understand where it resides; you also need to uncover any issues that put the data at risk and quickly remediate them. With solutions from Netwrix, you can reduce the exposure of your sensitive data by moving it to a safe location, deleting confidential pieces of content from it and more.
Join us and discover how Netwrix solutions enable you to:
Understand which data needs protection and how exposed it is
Automatically migrate overexposed data to quarantine before a breach occurs
Automatically redact sensitive content from documents
Identify and revoke excessive permissions
Increase the accuracy of your data loss prevention (DLP) tool