Top 5 Windows File Server Incidents You Need Visibility Into
About this webinar
Recorded: November 22, 2016
To comply with external regulations and ensure business continuity, organizations need to be aware of what's going on across their file servers and be sure that the data is secured, access rights are properly assigned and no unauthorized activity occurs.
Watch the recorded webcast to learn how to bring more visibility into user behavior across your file servers, detect anomalous activity spikes, changes to access permissions, overexposed data and more.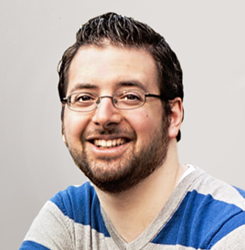 Adam Stetson,
Systems Engineer
Compliance in the Cloud: How to Secure Identities and Meet Regulatory Requirements
Cloud technology offers a host of benefits, including flexibility and accessibility. But it also brings new compliance challenges and security risks. Although cloud providers claim that their technology is mature enough to handle any security-related issues, ensuring data integrity in the cloud and proving it to compliance auditors are still top concerns for most organizations.
Join us to get deep insight on:
· How you can share responsibility for IT security with cloud providers
· How to protect the sensitive data you store in the cloud
· How to meet compliance requirements for data in the cloud