Top 5 Windows File Server Incidents You Need Visibility Into
About this webinar
Recorded: November 22, 2016
To comply with external regulations and ensure business continuity, organizations need to be aware of what's going on across their file servers and be sure that the data is secured, access rights are properly assigned and no unauthorized activity occurs.
Watch the recorded webcast to learn how to bring more visibility into user behavior across your file servers, detect anomalous activity spikes, changes to access permissions, overexposed data and more.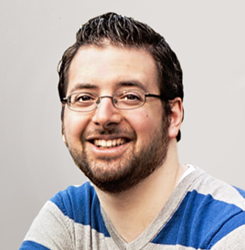 Adam Stetson,
Systems Engineer
Netwrix Auditor Product Demo
See what the new Netwrix Auditor 9.6 has to offer, including how you can now classify and secure your data. Join one of our top Netwrix system engineers as he demonstrates how to:
Quickly identify your biggest security gaps with the interactive Risk Assessment dashboard
Detect and investigate abnormal behavior with our alerts and Google-like search
Pass compliance audits with far less effort using our new Data Discovery and Classification feature
And much more
Sign up for the live demo now!