Top 5 Windows File Server Incidents You Need Visibility Into
About this webinar
Recorded: November 22, 2016
To comply with external regulations and ensure business continuity, organizations need to be aware of what's going on across their file servers and be sure that the data is secured, access rights are properly assigned and no unauthorized activity occurs.
Watch the recorded webcast to learn how to bring more visibility into user behavior across your file servers, detect anomalous activity spikes, changes to access permissions, overexposed data and more.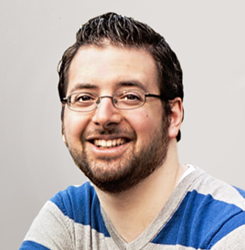 Adam Stetson,
Systems Engineer
Hiding in Plain Sight: How Attackers Move through the Network Undetected
Once attackers have breached the perimeter, they often lurk in the network for months, looking for valuable data to steal. To stay hidden, they try to make their actions blend in with normal traffic.
By the end of this session, you will know:
· What techniques attackers use to traverse the network without raising alarms
· What native Microsoft tools can help you spot covert attacks
· How you can identify the hiding attacks by using Netwrix Auditor functionality