Top Critical Changes to Audit in SharePoint
About this webinar
Recorded: May 30, 2016
Today, Microsoft SharePoint is one of the most popular and frequently used IT systems for collaboration, document management, content creation and sharing. Sensitive data that often resides on Microsoft SharePoint must be kept under control to mitigate the risk of data breaches. During the webinar session, we'll demonstrate why auditing is a must-have component of any company's security strategy, and how it can enable visibility into what's happening in Microsoft SharePoint.
During the session, we'll:
• Go through top critical aspects of SharePoint auditing;
• Review use cases and real-life examples;
• Demonstrate the key features of Netwrix Auditor 8.0 in action.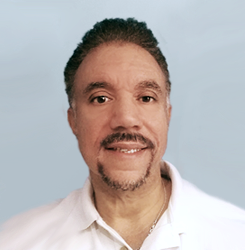 Roy Lopez,
Systems Engineer
Hiding in Plain Sight: How Attackers Move through the Network Undetected
Once attackers have breached the perimeter, they often lurk in the network for months, looking for valuable data to steal. To stay hidden, they try to make their actions blend in with normal traffic.
By the end of this session, you will know:
· What techniques attackers use to traverse the network without raising alarms
· What native Microsoft tools can help you spot covert attacks
· How you can identify the hiding attacks by using Netwrix Auditor functionality