Top 5 Critical Changes to Audit in Microsoft SharePoint
About this webinar
Recorded: June 26, 2014
SharePoint is a highly visible application that was deployed as a nice-to-have service in many organizations. For many organizations, SharePoint has become a critical service, providing collaboration, document management, and search and social functions that support important business operations. To compound the problem, many organizations have relaxed SharePoint change management processes, or do not have them at all.
Absence of proper change documentation and audits has led many SharePoint environments to risk incompliance with government and industry regulations, compromising sensitive information and impacting business continuity. Now, more than ever, IT is under pressure to provide SharePoint with a consistent level of service for an increasingly demanding user community.
Learn from industry experts:
See real life examples from actual SharePoint deployments that help better understand where processes and policies can fall short when not supported with the real change audit data from your SharePoint environment.
Learn what critical aspects of your SharePoint environment you should watch closely to mitigate compliance and security risks.
Find out how third party tools, such as Netwrix Auditor, are helping organizations meet regulatory compliance requirements, protect sensitive information, and minimize risk to business operations.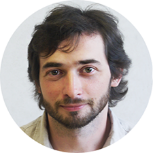 Ilia Sotnikov,
Vice President, Product Management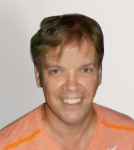 Ron Charity,
Industry Expert
Compliance in the Cloud: How to Secure Identities and Meet Regulatory Requirements
Cloud technology offers a host of benefits, including flexibility and accessibility. But it also brings new compliance challenges and security risks. Although cloud providers claim that their technology is mature enough to handle any security-related issues, ensuring data integrity in the cloud and proving it to compliance auditors are still top concerns for most organizations.
Join us to get deep insight on:
· How you can share responsibility for IT security with cloud providers
· How to protect the sensitive data you store in the cloud
· How to meet compliance requirements for data in the cloud